Welcome to St. Peter's CE Middle School, Old Windsor

I am delighted to welcome you to St Peter's Church of England Middle School and I hope that this website gives you an insight into school life.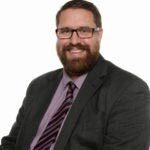 The opportunity to educate other people's children is a privilege.  At St Peter's we take this responsibility extremely seriously.  We care about the individual and pride ourselves in the warmth of a community in which all our students feel valued.
We care enough to challenge our students and make the most of all we have to offer. We are aware that we are learning for the future, on the doorsteps of history, with all the specialist teaching, buildings and resources you would expect from a much larger school; we believe that St Peter's offers the children of the Windsor area something special.
In recent years our school has been judged "Good" (2017) by Ofsted, with the school's work to promote students' personal development and welfare is outstanding.   We were pleased that our most recent SIAMS inspection found the strengthened Christian ethos at St Peter's School is having a positive impact on students' well being and achievement and that as a result of a comprehensive improvement strategy, attainment levels are steadily improving for all groups.
We work closely with our feeder First schools.  Children settle into their new routines quickly and respond well to the challenges of Year 5.  Students move on to Upper Schools having reached their full potential in body, mind, heart and spirit and are well prepared for the next part of life's journey.
I look forward to meeting you and hope that you will decide that St Peter's is the best place for your child to be educated.
You can contact us by email at office@st-petersoldwindsor.org.uk or telephone on: 01753 866253.  Any enquiries will be answered by Sheryl Breach, Bernie Binstead or Emma Wood who will then direct your query to the person best placed to fully answer it.
If you are interested in a place at the school or working for us, then you are welcome to visit at anytime.
Andy Snipp
Headteacher