Welcome to St. Peter's CE Middle School, Old Windsor

I hope you find all the information you need on these pages, but if not please do not hesitate to phone and ask. 
St Peter's is a transforming community where everyone supports each other in genuine fellowship to Rise above the Ordinary. Our Christian values of fellowship, wisdom, trust, integrity and compassion drive all that we do…
We were pleased that our most recent SIAMS inspection found the strengthened Christian ethos at St Peter's School is having a positive impact on students' well being and achievement and that as a result of a comprehensive improvement strategy, attainment levels are steadily improving for all groups.  We were delighted that we achieved our best ever results (by a good margin) in both KS2 SATs and KS3 transfer tests (Year 8) this year…
In consultation with our community we changed our uniform. A uniform in itself does not result in better learning or higher grades, but what it does say is we have changed, the students are pleased to be wearing it, they are pleased to be students at St Peter's and all we have and are going to achieve. Achievement in academic subjects is important but we also value time to develop and grow socially and emotionally. We are just as pleased that despite being the smallest school in the competition we played in fellowship and with integrity to beat our opposition and win for the very first time a regional sports competition, that our drama performances go from strength to strength with a memorable performance of Mary Poppins, Junior.  Our students, staff, parents and guardians have worked extremely hard and our students deserve to be wearing a uniform that 'says' we are Rising above the Ordinary.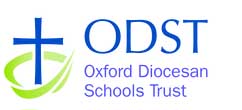 We care enough to challenge our students and make the most of all we have to offer; we are aware that we are learning for the future on the doorsteps of history with all the specialist teaching, buildings and resources you would expect from a much larger school; we believe that St Peter's offers the children of the Windsor area something special.
You can contact us by email at office@st-petersoldwindsor.org.uk or telephone on: 01753 866253.  Any enquiries will be answered by Sheryl Breach, Bernie Binstead or Emma Wood who will then direct your query to the person best placed to fully answer it.
If you are interested in a place at the school or working for us, then you are welcome to visit at anytime.
Andy Snipp
Headteacher