You yourselves like living stones are being built up. 1 Peter 2:5
If you need to contact the school please email office@st-petersoldwindsor.org.uk or telephone during school hours. Monday to Thursday.
For information, advice and support on keeping children safe online, please visit www.internetmatters.org
Download our school prospectus
Find out more about why people choose St Peter's for their child's education...
Download the latest Ofsted Report
Read the 2017 Ofsted Report
New Data Protection Regulations
On 25 May 2018 there are some changes to the current data protection regulations called the General Data Protection Regulations (GDPR). The school, and The Oxford Diocesan Schools Trust, regards the protection of personal data relating to children and parents/carers as a very important matter.
On the school website, under Policies, in accordance with best practice, we have published our updated data protection policy and Pupil Privacy notice. The Pupil Privacy notice outlines the pupil information that we collect, hold and share including the lawful basis about how we use this information.
If you would like a printed copy of the data protection policy and privacy notice please do not hesitate to contact the school office.
Should you require a paper copy of any information on this website,

please contact the school office and we will be happy to provide you with a copy, free of charge.
St Peter's is a 9-13 years Middle School, situated on the edge of Old Windsor adjacent to rolling hills and Windsor Great Park.  Whilst the majority of our children come from Old Windsor, we draw widely from Windsor First Schools and beyond. St Peter's is a Church of England School working in partnership with the Oxford Diocesan  Schools Trust. We offer a Christian education to children whose parents wish them to be educated within a Christian community.
We are a family school of a size in which all children can be known, valued and encouraged to achieve their best.
Please 'Like' our Facebook page to get latest information from the school direct to your 
Facebook news feed.
Summer 2020
Term 5
Bank Holiday: Friday 8 May 2020
Term ends on: Friday 22 May 2020.
May Holiday: Monday 25 May 2020 to Friday 29 May 2020.
Term 6
INSET Day: Monday 1 June 2020
Term starts on: Tuesday 2 June 2020. Term ends on: Friday 17 July 2020.
Twilight INSETs: (for Monday 20 and Tuesday 21 July 2020)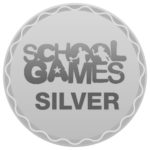 Headteacher: Mr Andy Snipp

Site built by Dave Wood and managed by Emma Wood 2020