You yourselves like living stones are being built up. 1 Peter 2:5
For information, advice and support on keeping children safe online, please visit www.internetmatters.org
THE EARL OF WESSEX OPENS NEW BUILDING AT ST PETER'S CE MIDDLE SCHOOL
St Peter's CE Middle School in Old Windsor welcomed The Earl of Wessex on Thursday 3 March to officially opened a new building for the school.
The Earl spent time meeting school staff and students, members of the local governing body, local councillors, and staff from ODST, the multi-academy trust the school is part of.
St Peter's launched the new Peacock building – named after a peacock, 'Henry', who lived in the school grounds - last April, thanks to a £1.3 million investment by the Royal Borough of Windsor and Maidenhead. The building is designed to accommodate the school's expanded Key Stage 2 (Year 5 and 6) intake, which has increased from two to three classes per year in response to rising demand from local families.
At the opening event on Thursday, The Earl of Wessex visited several lessons, including Year 8 English, Year 7 Design and Technology, Year 5 Science and Geography and Year 6 History.  A group of students also performed a song from their school play, Oliver Jnr. His Royal Highness then unveiled a plaque for the new building.
Andy Snipp, St Peter's Headteacher, said: "This has been a very exciting day for us all. There has been a school on this site since 1725 and we believe that this is the first time we have hosted a member of the Royal Family. His Royal Highness was very kind to give us his time and the students thoroughly enjoyed meeting him and showing him their work. They were all very excited! The significant investment from the Royal Borough, along with the support we continue to receive from our Multi-Academy Trust means that we are now able to offer more student places to families across the local area. The new building houses six classrooms as well as a new library, locker rooms and a meeting room. It was an honour that His Royal Highness could be with us on this wonderful occasion."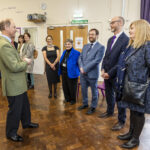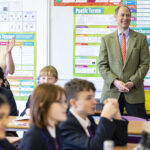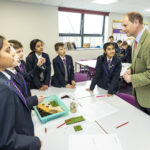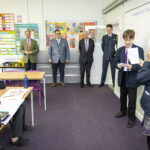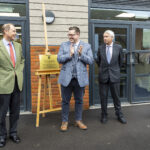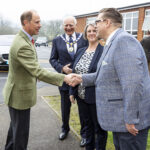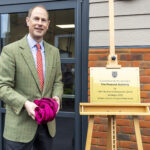 Our school video
A short video of life at St Peter's
Download our school prospectus
Find out more about why people choose St Peter's for their child's education...
Download the latest Ofsted Report
Read the 2017 Ofsted Report
New Data Protection Regulations
On 25 May 2018 there are some changes to the current data protection regulations called the General Data Protection Regulations (GDPR). The school, and The Oxford Diocesan Schools Trust, regards the protection of personal data relating to children and parents/carers as a very important matter.
On the school website, under Policies, in accordance with best practice, we have published our updated data protection policy and Pupil Privacy notice. The Pupil Privacy notice outlines the pupil information that we collect, hold and share including the lawful basis about how we use this information.
If you would like a printed copy of the data protection policy and privacy notice please do not hesitate to contact the school office.
Should you require a paper copy of any information on this website,

please contact the school office and we will be happy to provide you with a copy, free of charge.
St Peter's is a 9-13 years Middle School, situated on the edge of Old Windsor adjacent to rolling hills and Windsor Great Park.  Whilst the majority of our children come from Old Windsor, we draw widely from Windsor First Schools and beyond. St Peter's is a Church of England School working in partnership with the Oxford Diocesan  Schools Trust. We offer a Christian education to children whose parents wish them to be educated within a Christian community.
We are a family school of a size in which all children can be known, valued and encouraged to achieve their best.
Please 'Like' our Facebook page to get latest information from the school direct to your 
Facebook news feed.
Summer 2022
Term 5
Term starts on:    Monday 25th April 2022
Bank holiday:       Monday 2nd May 2022
INSET Day:           Tuesday 3rd May 2022
Term ends on:      Friday 27th May 2022
May holiday:         Monday 30th May 2022 to Monday 6th June 2022
Term 6
Term starts on:       Tuesday 7th June 2022
Term ends on: Thursday 21st July 2022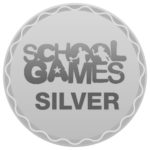 Headteacher: Mr Andy Snipp

Site built by Dave Wood and managed by Emma Wood 2020